December 12, 2021
Dennis Chen
"Again Jesus spoke to them, saying, 'I am the light of the world. Whoever follows me will never walk in darkness but will have the light of life.'"
-John 8:12
Have you ever walked in absolute darkness? I find it terrifying, especially in my household. I've been scarred by many occasions when my sons were younger, I would tuck them into bed, turn off the bedside light, then try to navigate my way out of their room. After a couple of steps, the inevitable happens – a sharp piercing pain shoots through my foot from stepping on a Lego block!! Even if there are only a couple of Lego pieces on the floor, my feet always seem to find the hazards! I slowly began to adjust my exit strategy by shuffling my feet and taking tiny, cautious steps, practically walking in fear and uncertainty. But on the occasions when I use the flashlight on my phone to guide the seven paces out of my sons' dark (and often messy) room, I am able to avoid the pain, fear, and uncertainty often associated with this evening ritual.
While extremely trivial, this seems to be a fitting metaphor for what Jesus tells us in John 8:12. If we follow Him, we will never walk in darkness, but will have the light of life!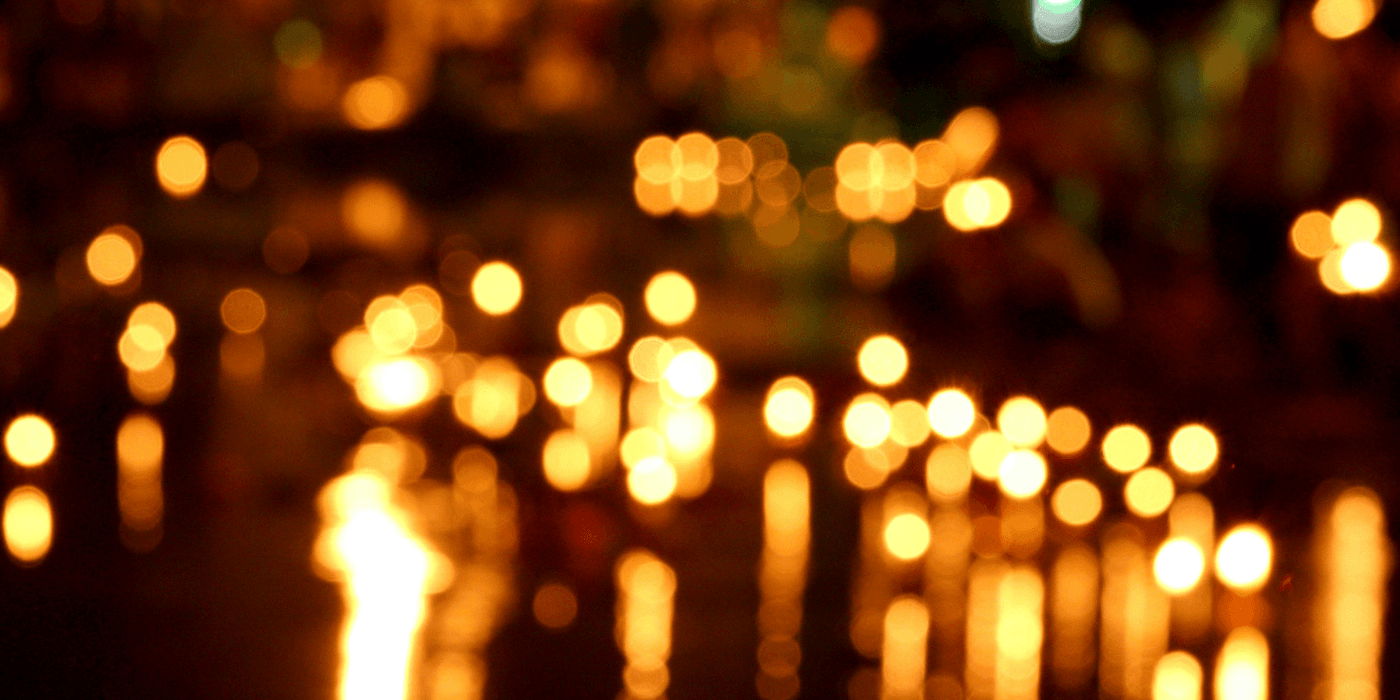 Life without Jesus is like walking in darkness, which leads to pain and suffering whenever we encounter the inevitable obstacles and hazards in life. We can try to navigate obstacles on our own by taking precautionary steps, but our mobility will be restricted and we will continue to face fear and uncertainty over what other hazards lie ahead.
On the other hand, Jesus promises that if we follow Him, we will never walk in darkness! Following Jesus doesn't mean we won't face obstacles or pain, but embracing His truth and teachings will help shape our path and how we handle the pain and obstacles that come up in life. In this season of Advent, we reflect on the extravagant gift of Jesus coming to earth to be the light of the world, ultimately conquering humanity's greatest obstacle (sin) by dying on the cross so that by grace through faith we can have freedom and confidence that our path will be illuminated and lead to eternal life with God!
As we also look forward to Christ's return during Advent, may we each seek the Holy Spirit's guidance for tangible ways to reflect God's light of life to the world around us!
Dear Heavenly Father,
We are grateful that you sent us your one and only son to be the light of the world so that we will never have to walk in darkness. Help us become a mirror of You and for You so that we can reflect Jesus' light to the world around us.
Amen.