December 14, 2021
Dennis Hollinger
"Walk while you have the light…. Whoever walks in the dark does not know where they are going."
-John 12:35
Light is a central theme in the Biblical narrative with light appearing on the first day of creation and blazing forth in the final restoration of a new heaven and a new earth (Rev. 21:1). Light appears on the first day of creation, even before the sun and the moon which do not make their appearance until the fourth day. Likewise, the New Jerusalem will be awash in light. "The city does not need the sun or the moon to shine on it, for the glory of God gives it light, and the Lamb is its light" (Rev. 21:23).
No wonder then, that Jesus the Creator/Redeemer reminds the crowd that since he will only remain on the earth a bit longer, they should "walk while they have the light, before darkness overtakes you" (John 12:35); and "believe in the light while you have the light, so that you may become children of light" (John 12:36). Without that ultimate light to guide their path they will stumble in darkness not knowing where they are going.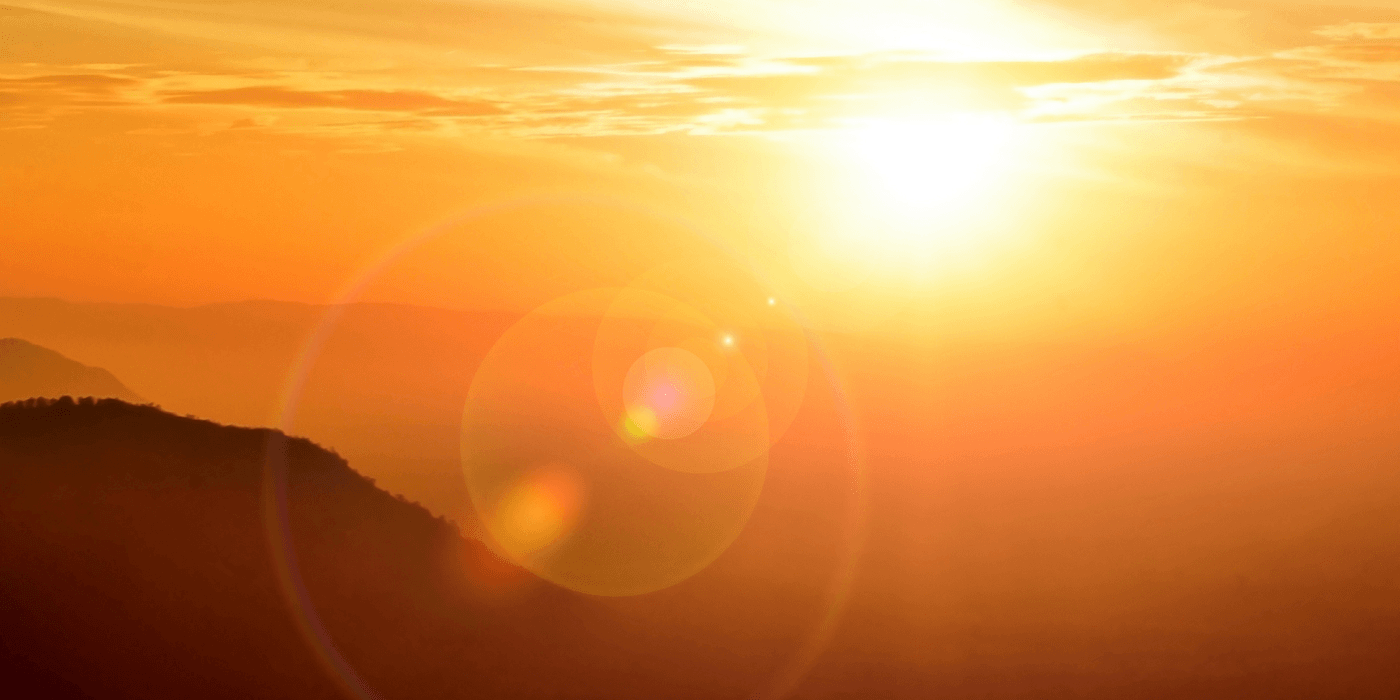 This past spring, I had cataract surgery on both my eyes. After the surgery, I was amazed and delighted at how clear the world now looked. Removing the darkened cataracts made a huge difference in providing greater clarity to drive and in appreciating God's beautiful creation. But as significant as physical light is for helping navigate our way in this world, how much more vital is the light of Christ for illuminating our path in a darkened world. Fallen, broken humanity walking in darkness lacks spiritual, moral and often even intellectual light. Lacking that ultimate light, darkened humanity gropes to make sense of reality. For it is the light of Christ that illumines the way for humans to find ultimate hope, forgiveness, understanding and the path to authentic peace.
Our text concludes on a poignant note: "Even after Jesus had performed so many signs in their presence, they still would not believe in him" (John 12:37). Regrettably, many today prefer to walk in darkness rather than light. If Christ was not successful in persuading the masses to move from darkness to his light, we know that we will not always be successful in that mission either. But as those who have embraced the Light of the World through faith, we are called above all to walk faithfully in that light and authentically proclaim it. Thankfully, the ultimate result of such faithfulness rests in the hands of Almighty God.
Almighty God, our Creator, Redeemer, and Sustainer,
In this Advent season, we grieve that humanity loves darkness rather than light. In the midst of this, free us from hopelessness or cynicism. Enable us each day to rejoice in the light we have experienced in Christ and empower us to be your light in a dark and broken world. In Christ's name, Amen
Amen.