December 22, 2021
Margaret Clayton
"This is the message we have heard from Him and declare to you: God is light; in Him there is no darkness at all."
-1 John 1:5
I am not a morning person. Ed is. Many mornings he wakes up before his alarm and pops out of bed all happy & smiling (so annoying). Sometimes he tries to have a conversation with me, and I remind him (after almost 20 years) that this is not a good idea before caffeine. And yet…like many of you, I too get up while it's still dark. Though I don't love rolling out of my comfy bed, I do love the quiet of the early morning and seeing the change over from dark to the light of day. That is how God created it, you know? "…And there was evening and there was morning-the first day." Notice it's not the other way around.
There's an anticipation in those moments as the light slowly makes its way into our day…can you feel it? If you start at the beginning of 1 John and read verses 1-4, there's a certain amount of anticipation there too. John is letting us know that he and the other disciples have something important to say and we can believe it because they have "heard", "seen", "looked at" and "touched" the Word of Life. It's almost like John is saying, "wait for it…". Then we read verse 5…go ahead…go back up and read it. Did you hear that? No darkness at all because He. Is. Light! (emphasis mine).
Light represents all that is good, true and holy and I would add safe and peaceful. Whereas darkness represents all that is evil, false and I would add fear-filled and chaotic. Sound familiar? Kind of feels like our world right now…chaotic, false, fear-filled, evil. And that's just what the evil one wants. He wants us to live in that place of darkness and division and he's really having a ball in 2021. But God…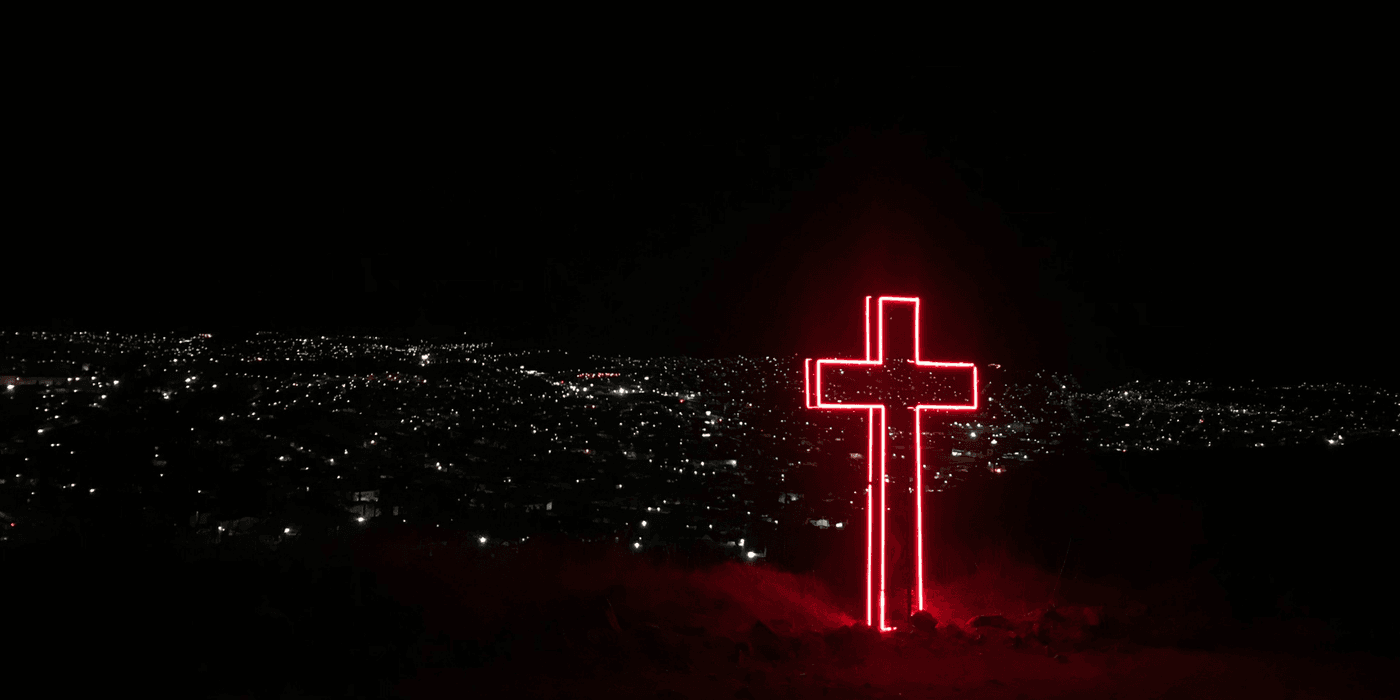 Verse 7 goes on to say "But if we walk in the light, as He is in the light, we have fellowship with one another, and the blood of Jesus, his Son, purifies us from all sin." Fellowship seems opposed to darkness & division and we can't live in both places. The world would have us living in that darkness, but God… He offers us the light of life, fellowship with Him and all that is good, true and holy…a way out of the darkness and into the light.
Did you read verse 4? John explains succinctly why he's about to proclaim this truth -"We write this to make our joy complete." John couldn't be joyful until he shared this truth with us. We too experience that joy when we come out of the darkness and into the light of life.
Father God, Lord Jesus, Holy Spirit,
Thank You for being The Light in our dark world. Thank You for being the place where we can go to experience joy & peace, mercy & grace, shelter & safety. No darkness ever overcomes You and we thank You for the hope of eternal life we have in You. In Jesus' name.
Amen.