December 4, 2021
carol sample
"The people who walked in darkness have seen a great light; those who lived in a land of deep darkness—on them light has shined."
-Isaiah 9:2
I think at some point in each of our lives we have been in a situation, a thunderstorm perhaps, when the power went out in our home. As a child I remember my parents always being prepared with flashlights and candles "just in case;" and I've carried this over by making sure every bedroom in our home is equipped with a flashlight.
When the power goes out things get really quiet and there is almost a helpless feeling. If we aren't prepared, we fumble around in the junk drawer that hopefully has a flashlight or the kitchen cabinet that just may have a candle and a match. Then when you light the match, a very small flame, it's amazing that it lights up the entire room. Multiplying that just by a few and the room is illuminated completely. It doesn't take much to make a big impact and expose the darkness for what it really is.
In the early 1990's I was a Young Life leader at East Mecklenburg High School here in Charlotte, having just moved here from Atlanta. One of the talks I gave at Young Life during those years was about how Jesus is our light in a world filled with darkness. When we are scared because things have gone dark and silent in our lives, Jesus is the light that shows us the way. His light can illuminate our entire life and provide the beacon we need to be grounded.
At that Young Life talk, I played a song, which I listened to again in writing this devotion. The words are very relevant:
"If your life is in the shadows, too dark to find your way,
Then let God's love be the candle to brighten up your day.
And if you're feeling like you can't go on, call out Jesus' name
Cause all the darkness in the world can't hold back the light of the smallest flame."
...."All the Darkness" by Steve Wiggins (1991)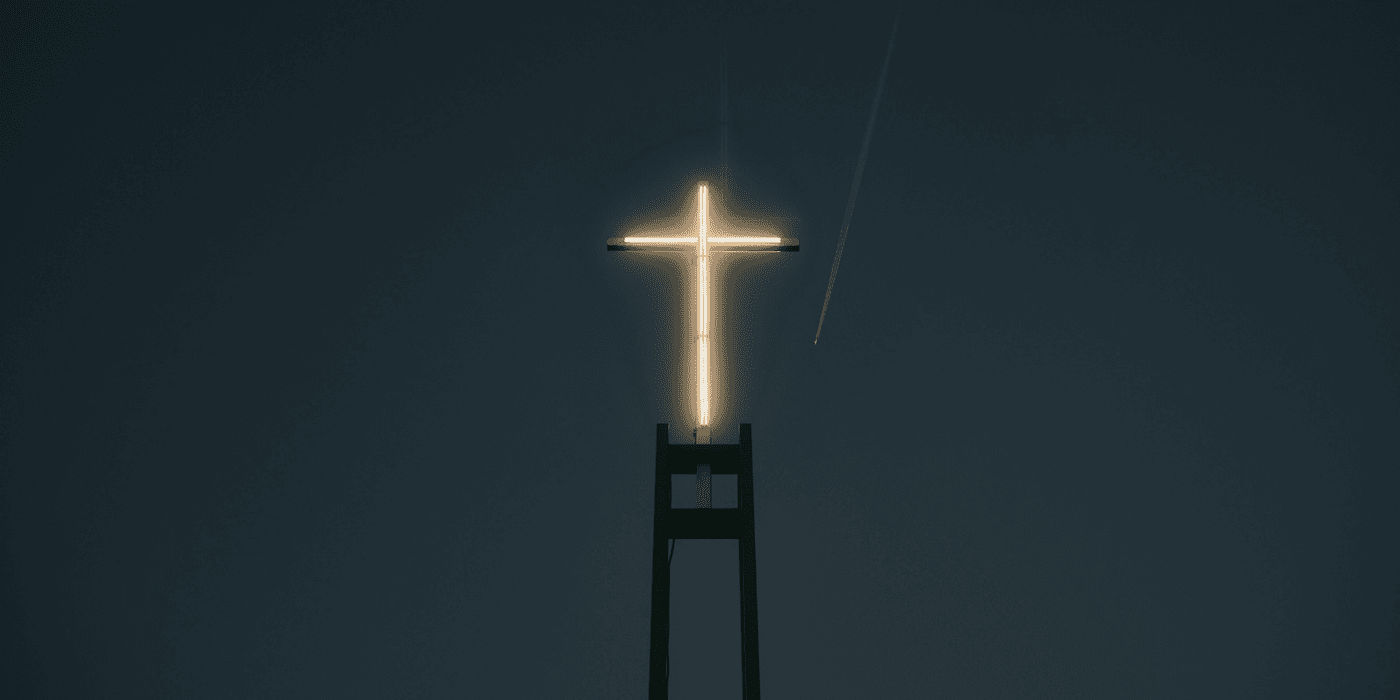 We can be so grateful that Jesus Christ himself came to the earth in the form of a baby, and He is the candle, the light that has shined on the darkness, that has given us an eternal hope. It is indeed hard to grasp the magnitude of this gift, and that as we come out of our own darkness to the light of Jesus, we know he is the constant source of truth in our lives. Praise be to God!
I'd also like to say "Happy Wedding Day" to our daughter Healey today, December 4th. We are in Atlanta this weekend celebrating her marriage this afternoon to Mac Macoy, and pray the Lord's continued blessing of light on them in the coming years.
Dear Heavenly Father,
Thank you for how your word uses such powerful imagery to help us understand who You are and why you came. A small light can indeed outdo an entire room of darkness. May we hold fast to the candle that is You and know that you will continue to show us the way, the truth, and the life. We love you, Lord.
Amen.