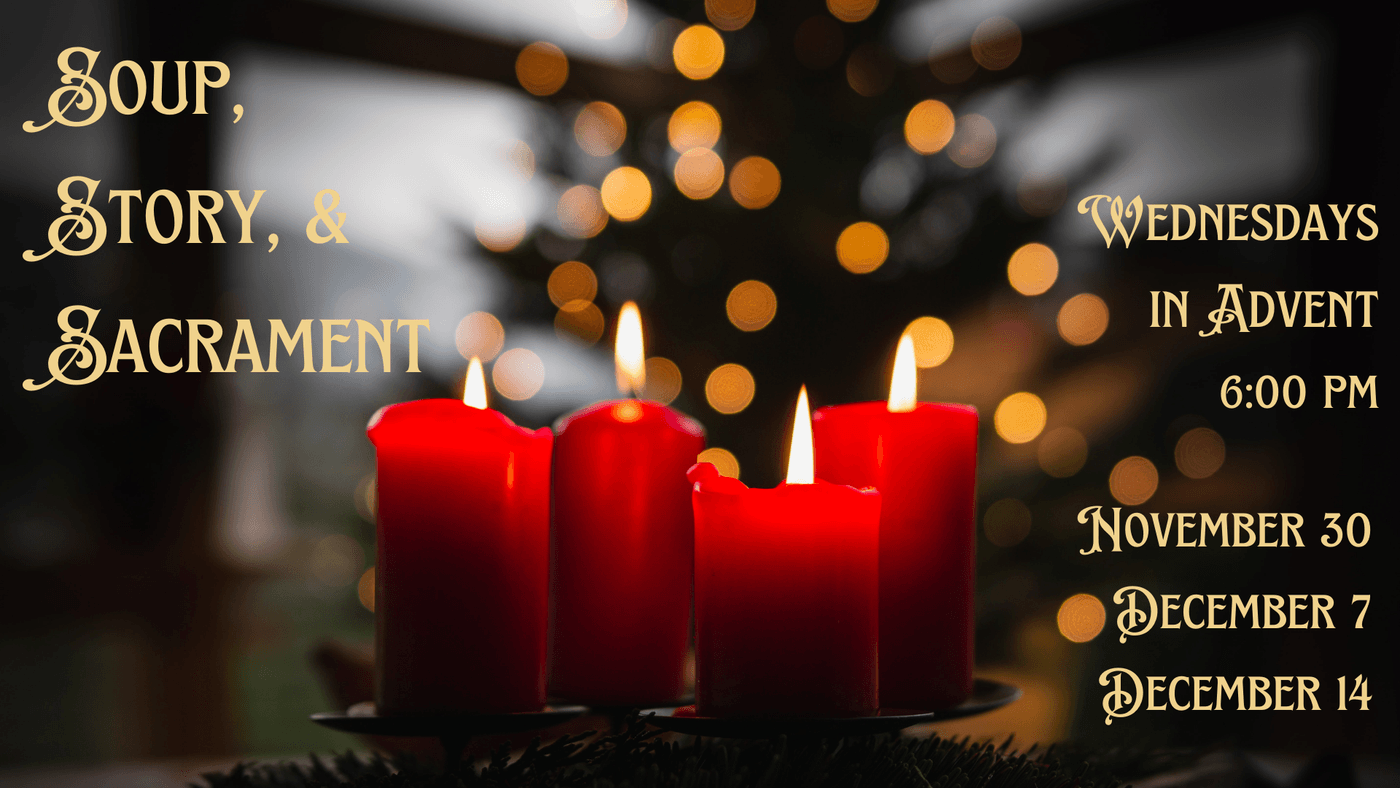 What is Soup, Story, & Sacrament?
Advent is that season when we prepare our hearts to engage in the mystery of the Incarnation -- the gift of God with us. Soup, Story, & Sacrament is a meaningful way to gather together as the Westminster family on three Wednesday evenings and experience God's presence among us as we enjoy a hearty bowl of warm soup around the tables, hear a Christmas story, and receive the Lord's Supper around His table. Please join us!
There is no charge for the meal but there will be an opportunity to give an offering. Sign up at church center!
Where will the service be held?
The service will be held in Beard Hall.
When is it?
We'll meet from 6:00-7:00 p.m. on the Wednesdays of November 30, December 7, and December 14.