Planning your first Sunday at Westminster?
We know that meeting new people in a new place can be intimidating. We want to help make your first experience at Westminster a great one!
SERVICE TIMES
This is our summer Sunday worship schedule:
9:00 am - Sunday School (more info here)
10:00 am - Coffee & Fellowship
10:30 am - Worship Service
On Sunday, September 11, we resume our regular schedule:
8:30 am - Morning Prayer Service
9:30 am - Sunday School
10:30 am - Coffee & Fellowship
11:00 am - Worship Service
LOCATION & DIRECTIONS
We are located at 101 Colville Road, Charlotte, NC 28207, right at the intersection of Colville and Randolph.
You can also navigate via Google Maps or Apple Maps.

What can I expect?
What are sunday services like?
Our Morning Prayer Service is a service based on the Book of Common Prayer (a historical protestant collection of prayers). These services are around 60 minutes in length. The service includes prayers, hymns, a sermon, and weekly communion.
Learn more about the Book of Common Prayer here
In between the first and second services we have our Sunday school hour (9:30-10:30) with plenty of great classes to choose from (check out the list here). There is also Sunday School for children and youth. After that, we have our coffee & fellowship time (10:30-11) where we can enjoy a cup of coffee and some fresh baked goods together. This is a fun opportunity to meet new folks as well.
In total, the Westminster second services are around 60 minutes in length. They are a combination of familiar liturgy and contemporary worship practices. Our services begin with a prayer and call to worship. From there we enter into singing with one another, reading from the Bible, and prayer of confession. Afterward, one of our pastors will preach a sermon from the Bible. We then end with an affirmation of faith and more singing.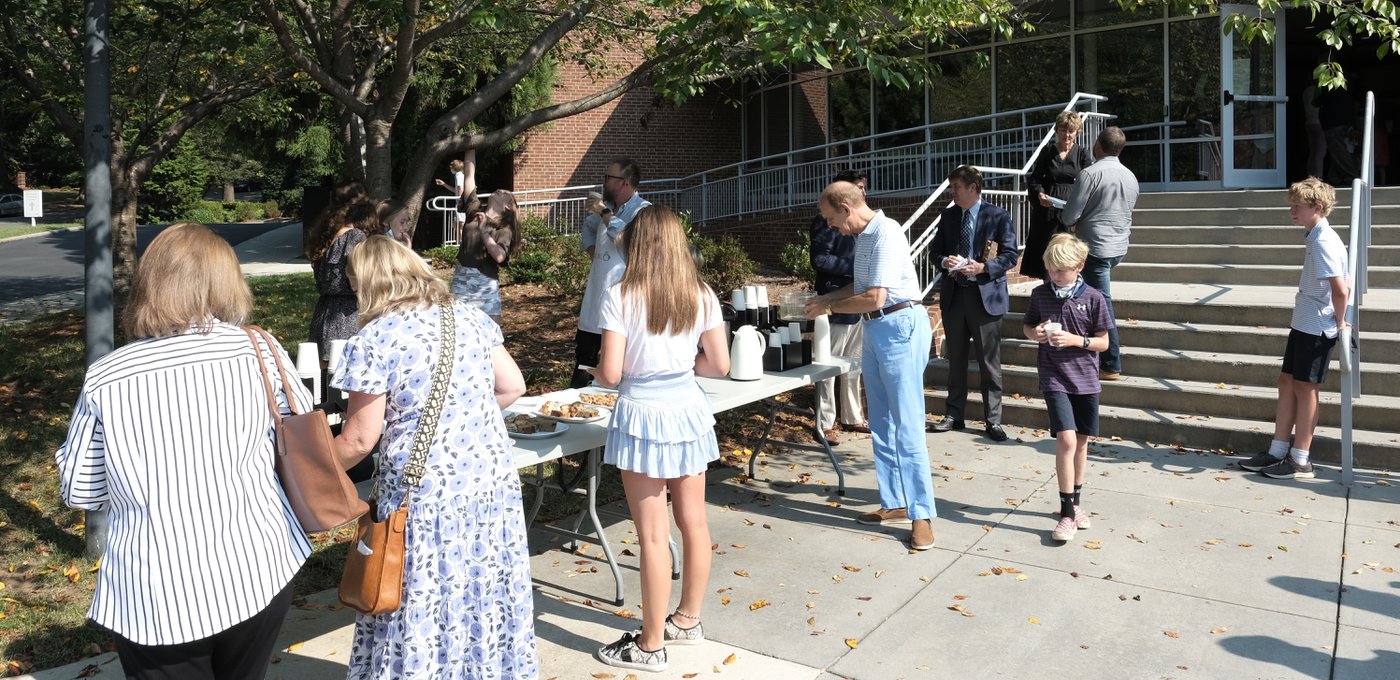 bonus: check out our worship playlist
What should i wear?
Feel free to wear anything from a t-shirt and jeans to a 3-piece suit. All are welcome.
What about my kids?
At Westminster, we believe that children are an integral part of the church family. With that in mind, we offer ministry and care for children of all ages on Sunday. Children 5 years and under are welcome to stay in our nursery while children 4 years old through 5th grade are invited to Sunday Praise and Play (Praise and Play only held during the second service). Children are dismissed for Praise and Play right after the announcements. You can find more info on our children's ministry by clicking the button below.
Do you have any other questions?