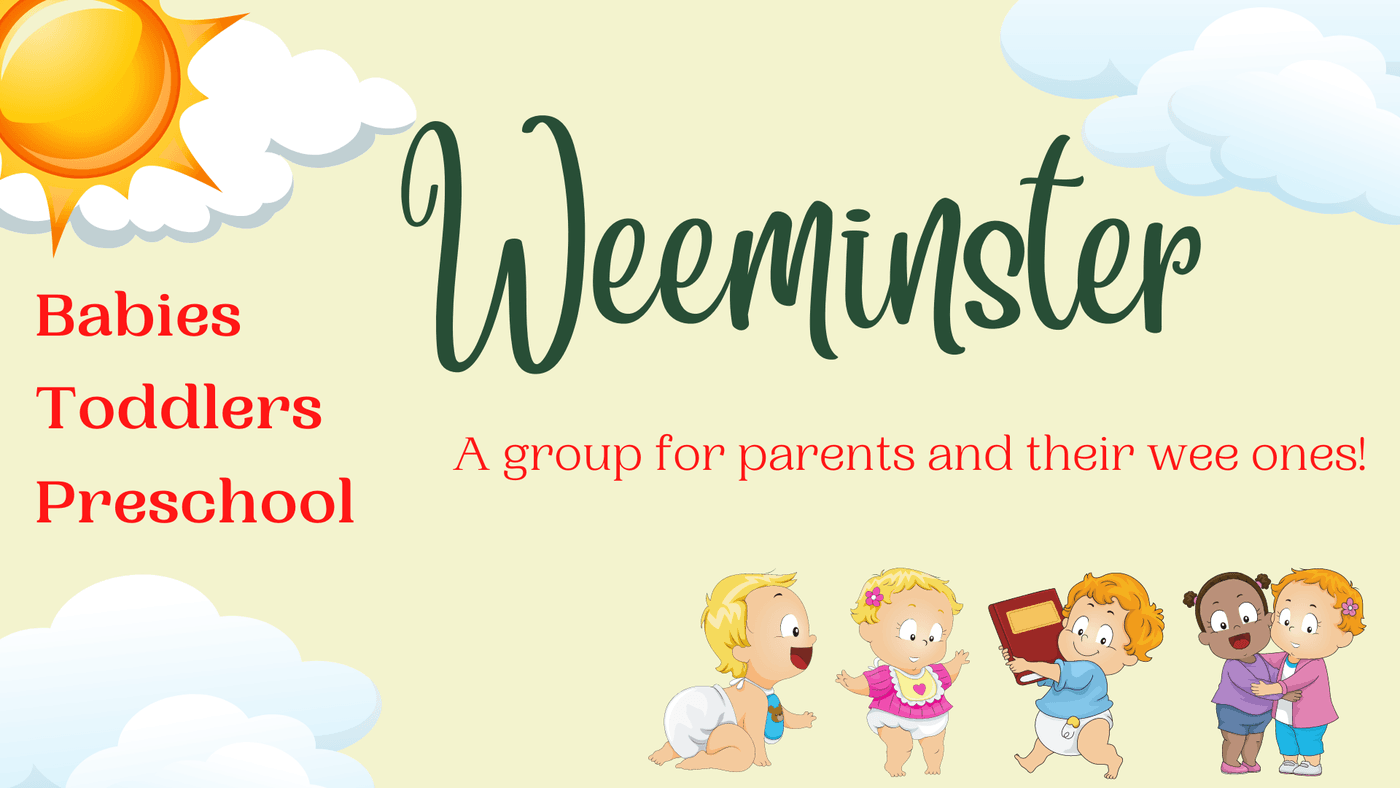 Attention to all exhausted parents! If you have a young family and would like to connect with other parents at Westminster, we have a group for you! Weeminster was started in 2022 as a way for parents to fellowship and share their wisdom and foibles with one another! It's also fun for our children to play and interact!
From newborn to preschool, along with older siblings, bring your wee ones to our next meeting on Saturday, June 17, from 10:00-11:30 a.m. Weather permitting, we will meet on the playground. Coffee and pastries will be provided!
How often will Weeminster meet?
We have been rather casual with setting the dates, but you can expect about once every 6-8 weeks. If you have any questions, you are welcome to contact our director of children's ministry, Jennifer Boyd, at jennifer@wpc-clt.org or our director of communications, Kevin Davis, at kevin@wpc-clt.org. We hope to see you!