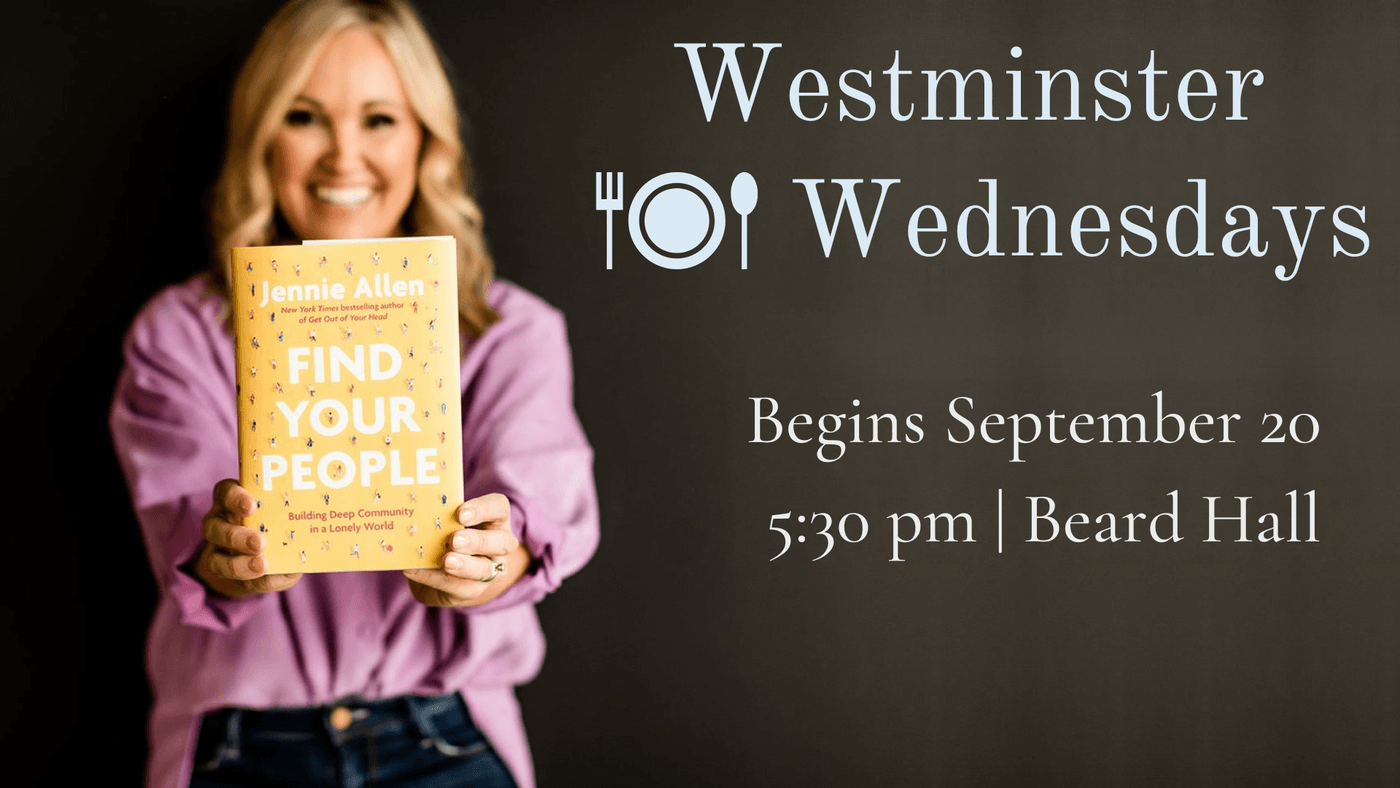 Westminster Wednesdays has begun! This is a time when we come together to enjoy dinner and nurture relationships that honor Christ among us. For our next teaching series, we will follow Jennie Allen's Find Your People: Building Deep Community in a Lonely World. After the video presentation, there will be group discussions at the tables. Invite your neighbors and co-workers!
We encourage you to register and pay at Church Center as this helps with our head count for the caterer. The cost is $12 per person or $35 for a family of four or more.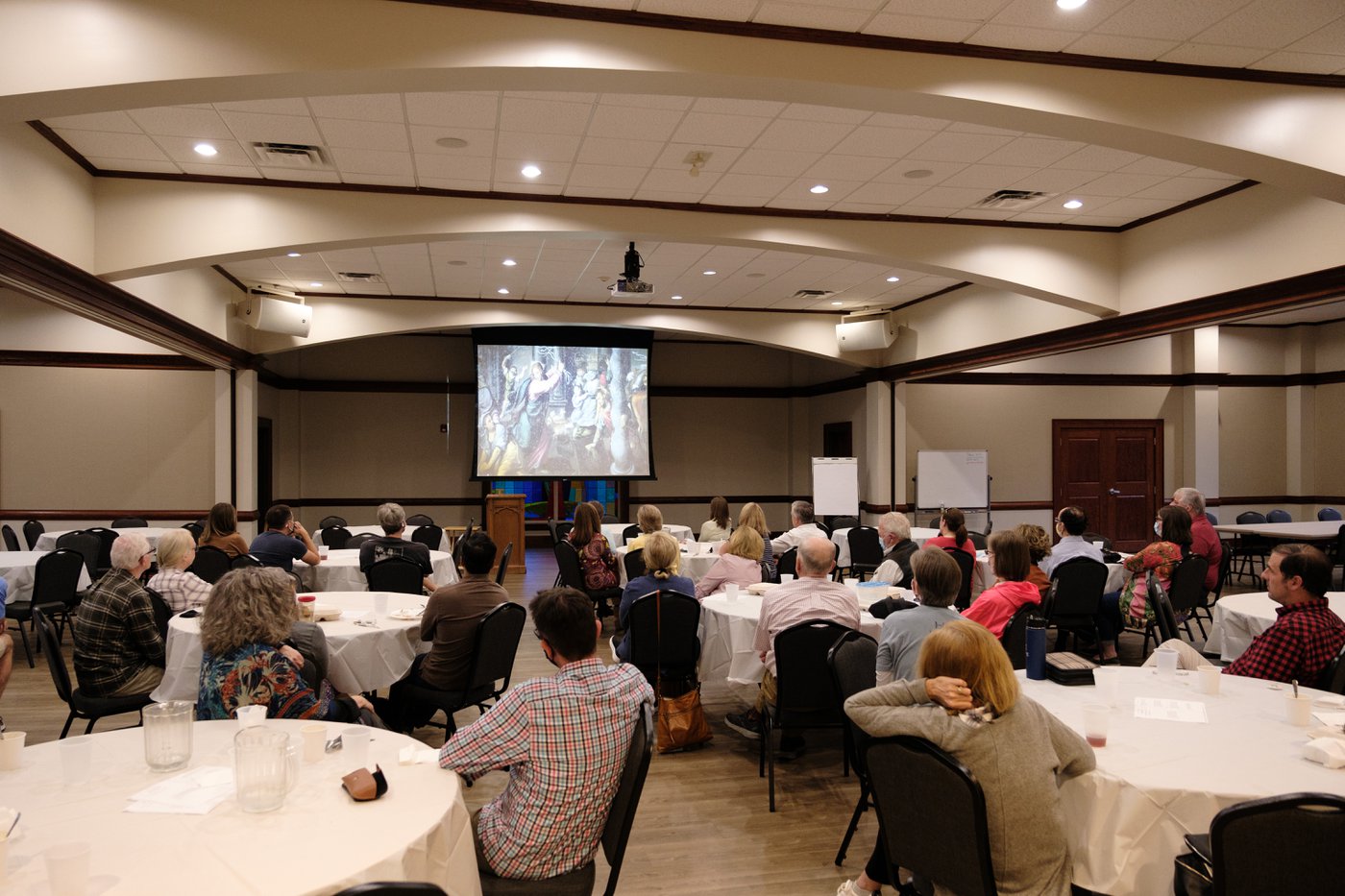 For children:
Children are welcome to eat dinner with their families from 5:30-6:00. After that, children will be dismissed for Kingdom Kids! There will also be a preschool program with singing and art. The youth will have their own table to do the video series with the adults or have the option of volunteering with the children.